m e i n t a i k o o
ID/EN | 20↑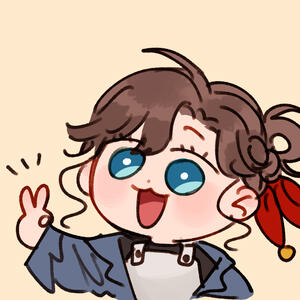 Hello!
My name is Mei and I draw stuff.
OK, I'm not into a lot of stuff, but once I like something I'll be neck-deep into it and there is no escaping for a good while.

I'm mostly into IdentityV [第五人格], but I played Genshin Impact and Fire Emblem: Three Houses too!

Please check my social media links below for more!
---
Commission Info
COMMISSIONS STATUS: CLOSED

I do drawing commissions!
I always update on my social media when I'm open for slots

Or, email me at: [email protected] for offers or any other inquiries

I usually do character art (you can use it for icons/headers, stream thumbnails/banners), and have recently started drawing for Twitch emotes as well!

But, if you are inclined to have me illustrate something that is not listed here, please feel free to send me an e-mail.

Please DO NOT:
Repost/Edit
Use without commissioner's permission
Samples will be listed below
---
RULES

Additional fees will be added if the character design or prompt is more complex.

The first 2 minor revisions will be free of charge, however major revisions and those requested after the first two free revisions will have additional charges.

Please have REFERENCES in hand!

Please do know that I will not accept requests that I am unable/feel uncomfortable to work with! Thank you !

※ OK
BL/HL/GL ALL OK!
Original character - Fanart OK!
Side note: I usually illustrate BL, but I love drawing girls too

※ NG
R-18(G)/NSFW - with the exception of friends / mutuals
IRL people ... (K-pop stars, celebrities etc)
Furry (Only kemonomimis: OK!)

※ Payment Method
PayPal (USD) - tba
Upfront payments only
---
Twitch Emote Commissions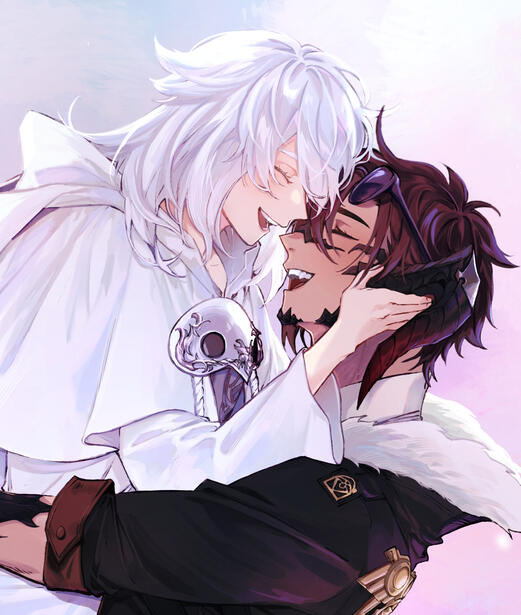 Disclaimer: Characters above belong to twitch.tv/shookoboo
RULES
Credit is required when you are using emotes commissioned from me. You can do this by having a section in your "About" tab that states the my name and social media links (Twitter and Instagram, for example). You can see an example of that here: https://www.twitch.tv/shookoboo/about

Starting price will be 35USD per emote

The more complex the design / more revisions requested, there will be additional fees charged. Please be as detailed as you can when describing the design you want !

Visual references might be requested if needed. Don't worry, just scribble what you have in mind on a piece of paper or even MSPaint, I'll take it! It will help tons!
---
Chibi PNGtuber Commissions
Price already includes commercial fee
RULES
Credit is required when you are using PNGtubers commissioned from me. You can do this by having a section in your "About" tab that states the my name and social media links (Twitter and Instagram, for example). You can see an example of that here: https://www.twitch.tv/shookoboo/about

Starting price will be 90USD for a set of 2 expressions for each character

Disclaimer: Characters above belong to twitch.tv/xuan4tor (top) and twitch.tv/shookoboo (bottom)
---
Sketch Commissions
MAX. 2 characters per commission
(Full price for additional character)
Bust-up: 40 USD ( BW ) | 50 USD ( Color )

Waist-up: 55 USD ( BW ) | 75 USD ( Color )
---
Rendered Commissions
[ Lineart + fully colored / rendered ]
MAX. 2 characters per commission
(Full price for additional character)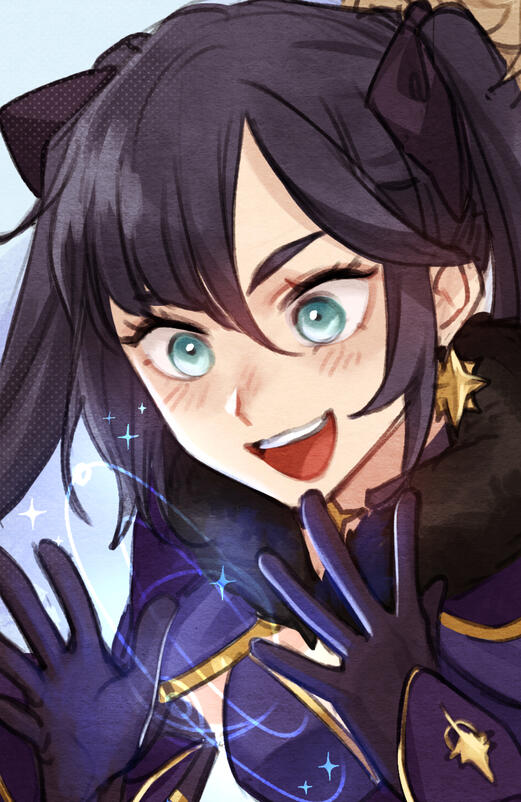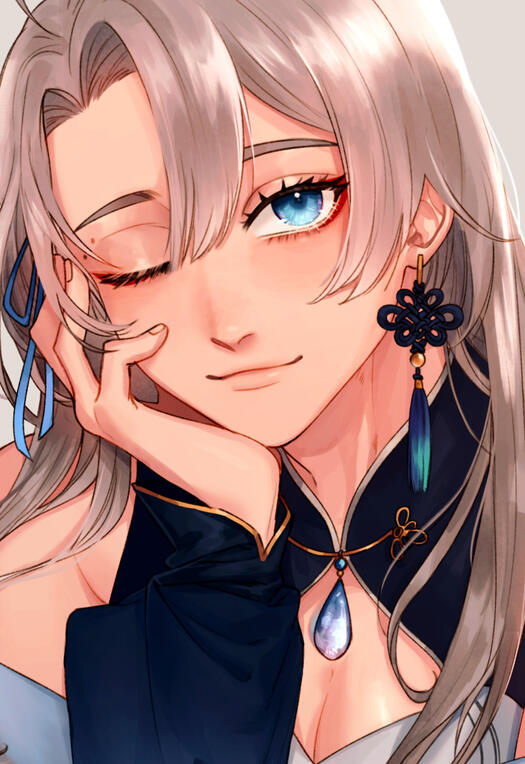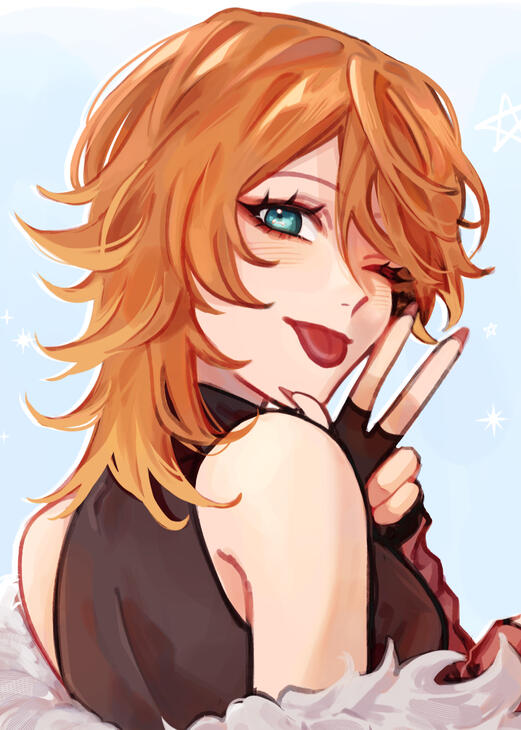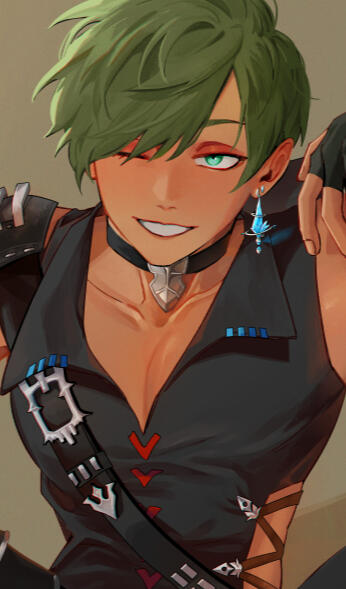 Bust-up: 75 USD / each

Waist-up: 95 USD / each
---
Little Gremlins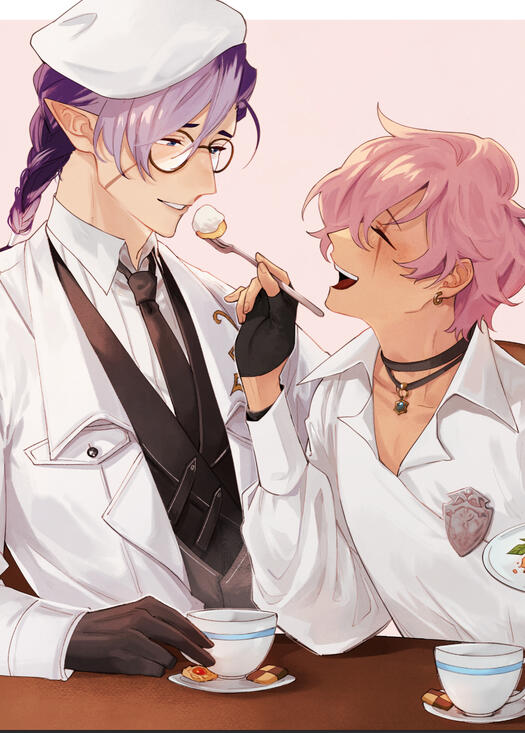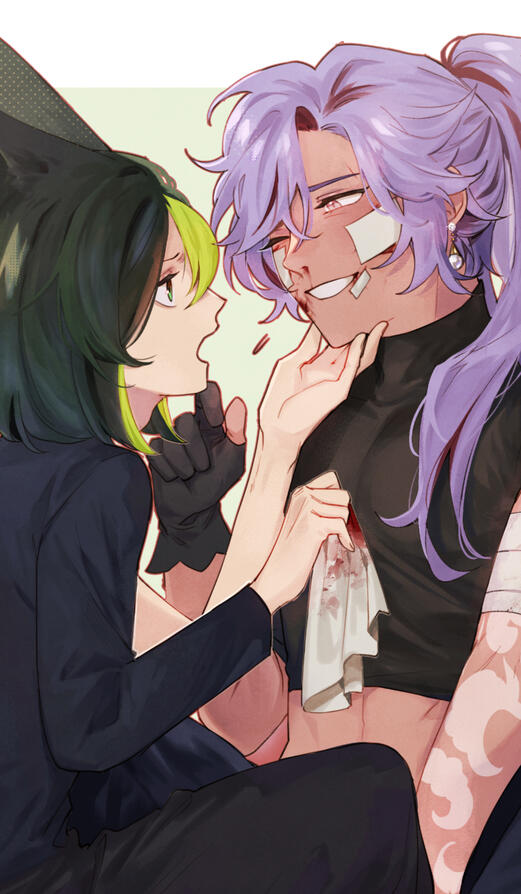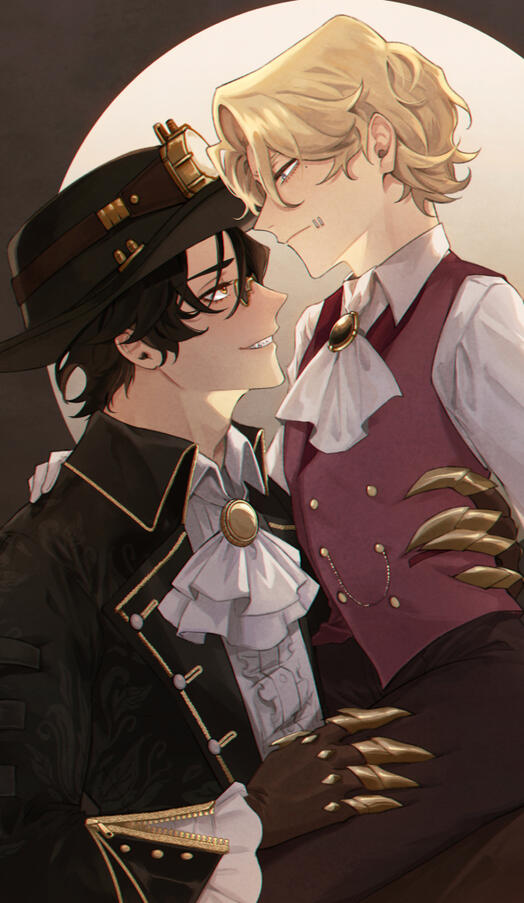 Smols. Little bols. Tiny blobs.
Perfect to showcase your IDV team line-up, for matching icons, etc.

Please note: Complex designs will be simplified for gremlins!

No Color: 7 USD / each
Colored Gremlins: 15 USD / each
Head only Gremlins: 5 USD ( No color ) | 10 USD ( Color )